Web Product Development Learning Roadmap
Turn Your Learning Anxiety into Confidence
01
Know How to Get to the Goals
We have prepared 5 scenes as intermediate goals on the way to becoming a web developer who can create products. You can check not only what you'll learn next, but also the entire learning process until you reach the goal.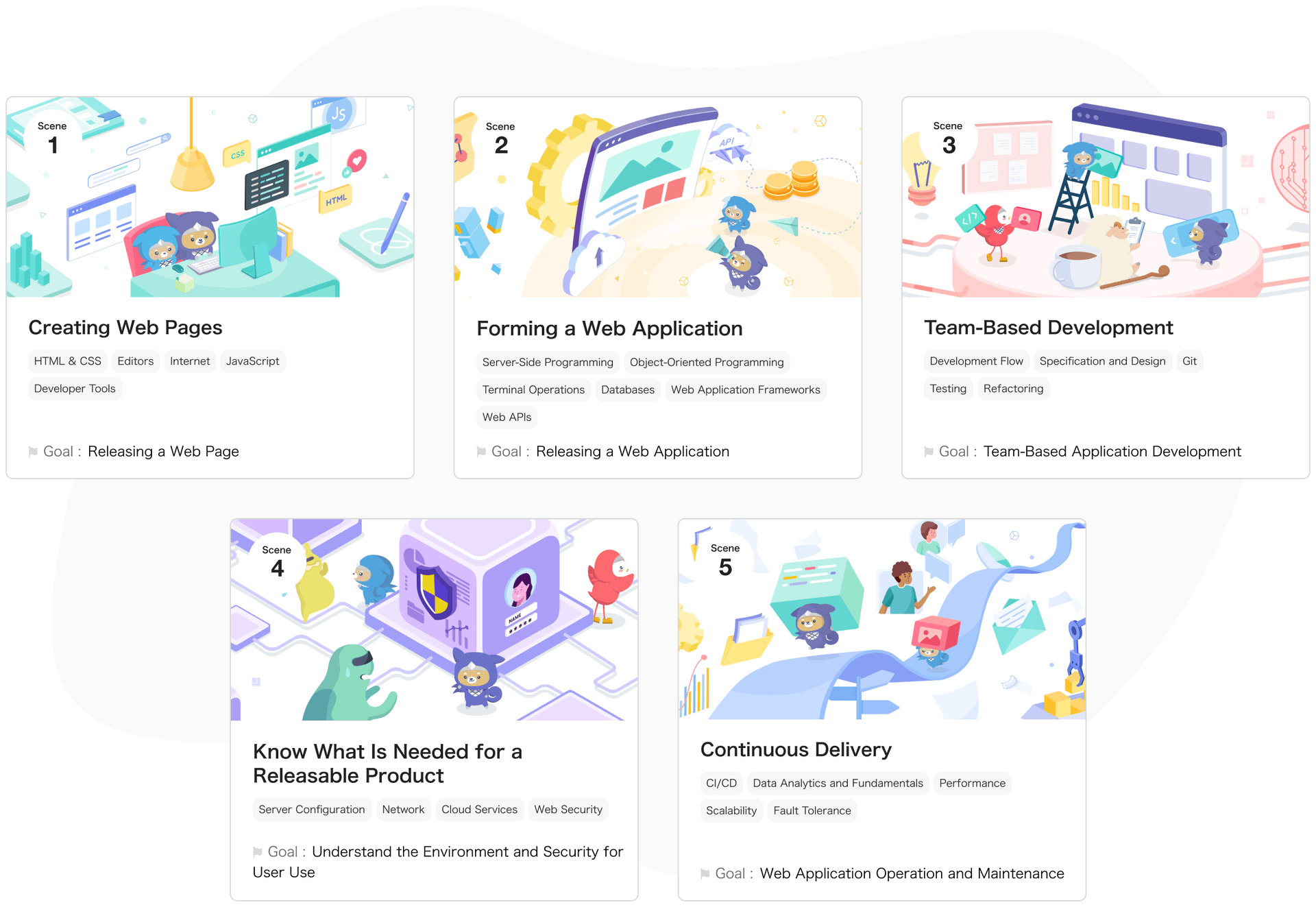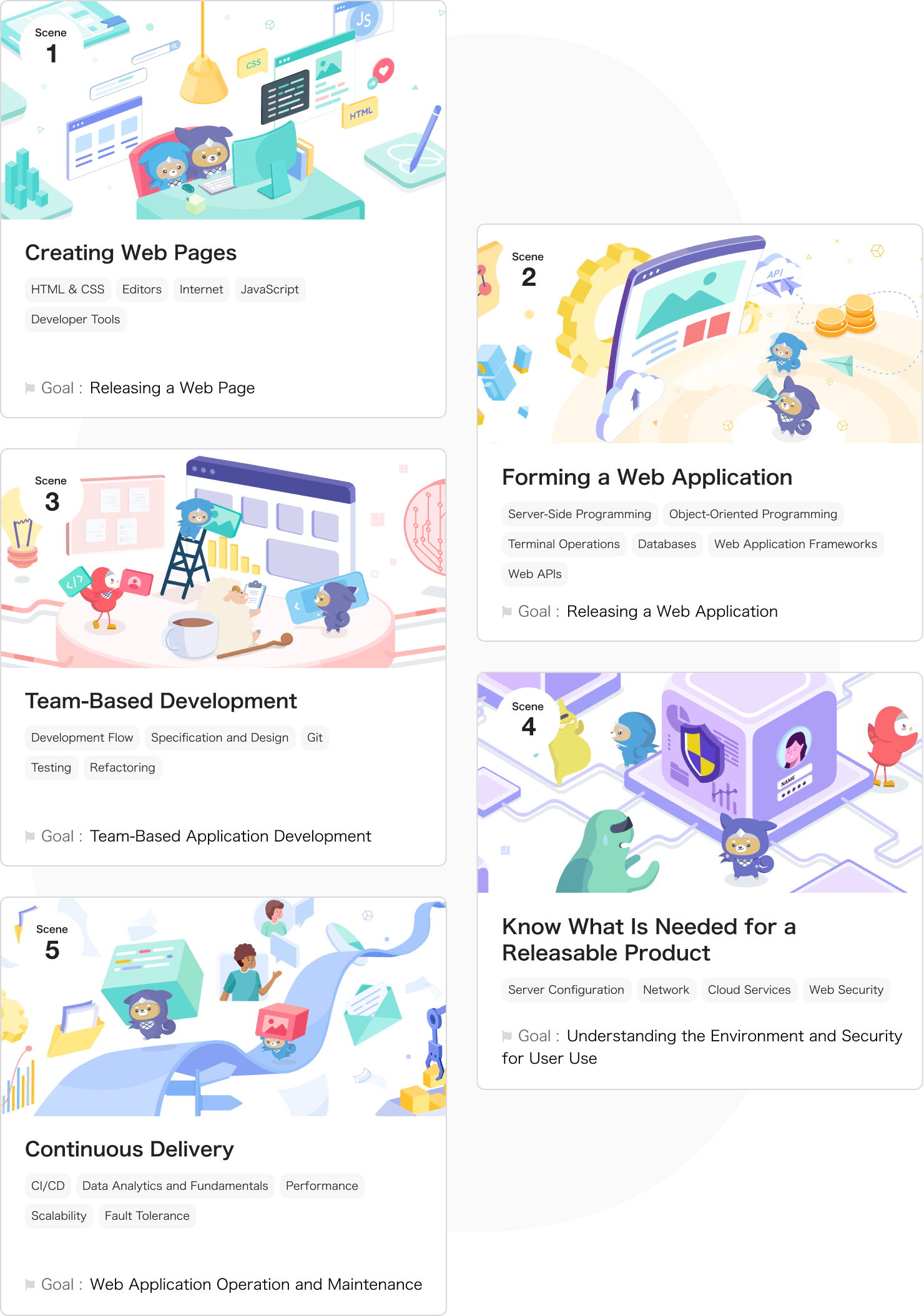 02
Learn at a Level That Fits You
You can decide how much you want to learn based on your level. Focus on the items you really need to learn and proceed with your studies efficiently.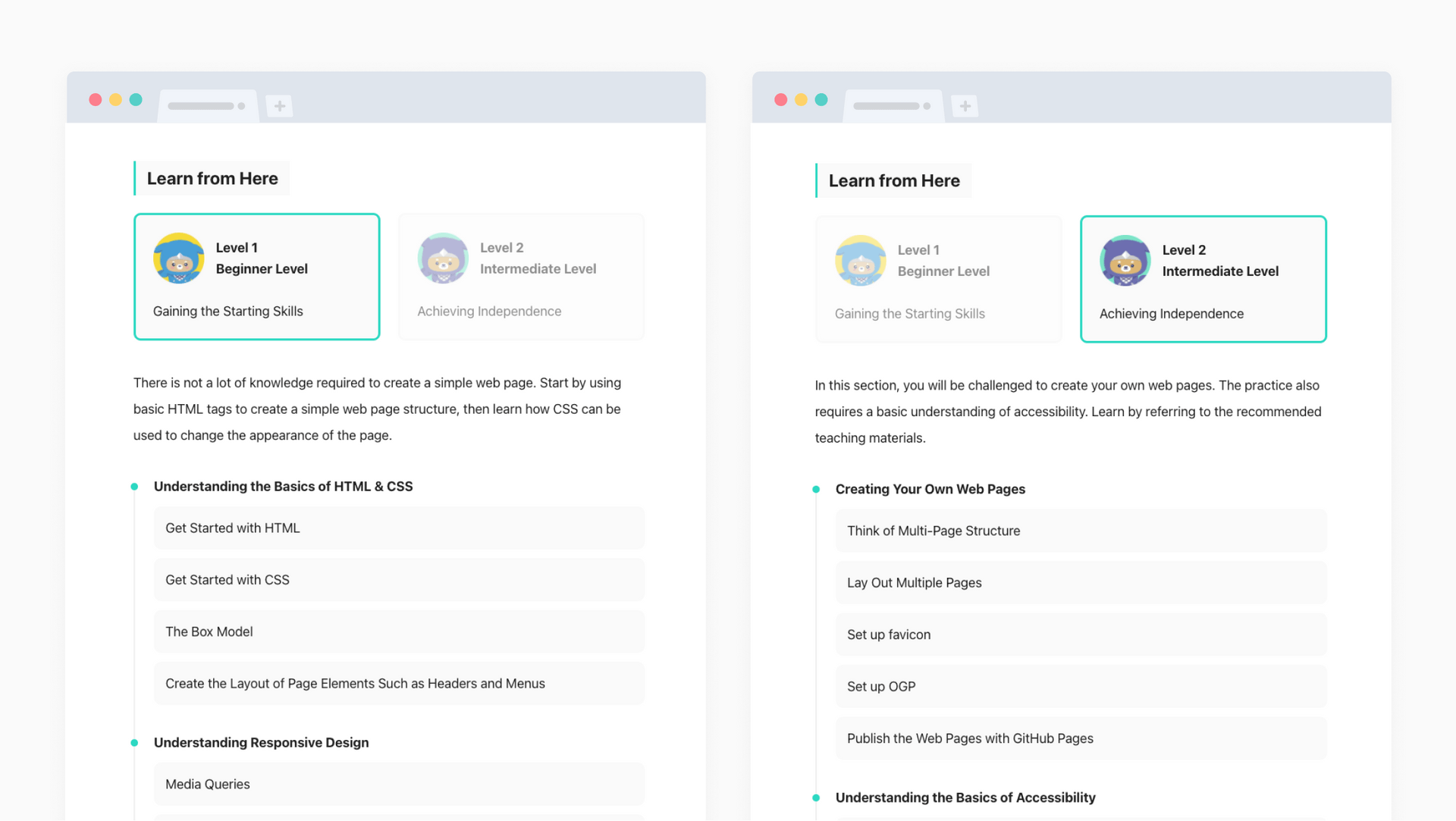 Let's Begin!
Turn Your Learning Anxiety into Confidence